6 reasons to hire a candidate over 50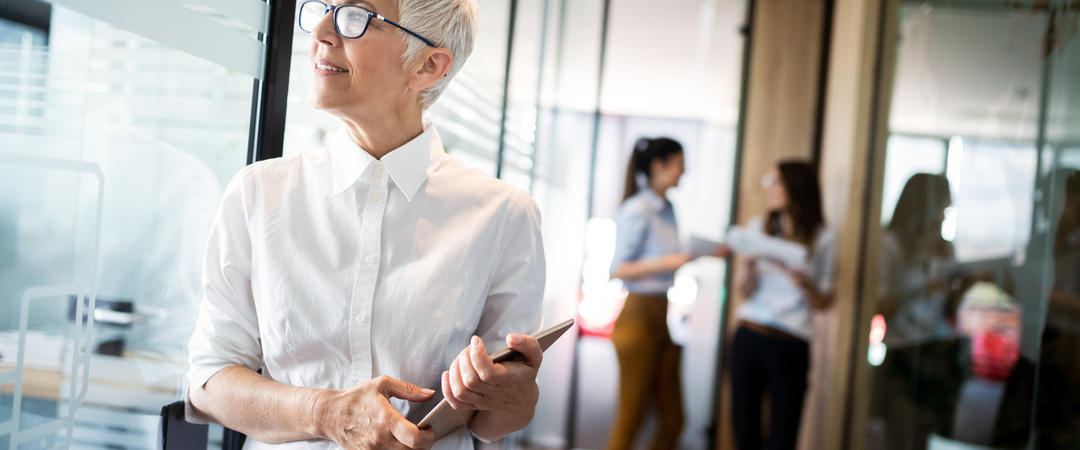 Plenty of reasons to take on an over-50. Understand their strengths and don't be put off by their age!
Often faced with discrimination and prejudices, people over fifty are valuable workers. And now that it is clear that we all have to work longer, it is high time employers realise that hiring over-50s also has its benefits.
1. Across-the-board experience
Employees who thoroughly understand how organisations function can be deployed quickly and efficiently, and can also provide their colleagues with valuable advice. As an employer, shouldn't you welcome this opportunity to hire someone with know-how that cannot just be learnt and, instead, has been acquired gradually through experience? No doubt over-50s will have plenty of past practical experiences to share: how they solved problems, handled crisis situations; which results they achieved, how they coached colleagues or team members, struck deals with customers and suppliers, and so on.
2. Specific skills
Over-50s have had ample opportunities to test in real situations the knowledge they acquired during their training. This has allowed them to hone, strengthen and supplement specific skills. That candidate over fifty may now be very familiar with a particular methodology, a specific regulation or legislation that is relevant to your company.
3. Loyal and committed
Studies show that older employees are much more loyal than the younger generations. They are less prone to switch jobs and are willing to give their full commitment to their employer and its customers.
4. A broad network
During their career, over-50s built a wide network that can be useful in their job at different times. Customers, ex-colleagues, suppliers, friends, acquaintances ... can be interesting professional contacts. As an employer, you will also see the benefits of such a network.
5. Flexible
If we were to believe the stereotype, over-50s are not very flexible and are more or less stuck in their job until retirement. Nothing is further from the truth, as evidenced by the fact that this candidate over fifty is looking for a new challenge and wants to continue to grow. In this stage of his or her life, this person may also often be more flexible when it comes to working hours and availability, because their children are no longer living at home, for example. Many over-50s are also flexible in other areas, in their relationship with colleagues, the use of new procedures, and so on.
6. Ready to work part-time
Companies sometimes find it difficult to fill in functions with specific skills or in a particular region, regardless of whether the job is part-time. This offers opportunities to candidates over fifty who are willing to be paid slightly less to work closer to home or under a four-fifths part-time regime. After a career spanning 25 years or more, that may not be such a bad idea.